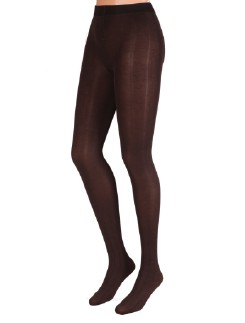 Kunert City Glam Tights
Kunert City Glam Linear Structure very opaque tights with fine vertical stripes in mocha color
These crochet knitted tights turn legs into fabulous eye-catchers. Choose your favourite openwork design from our selection. Our selection includes romantic lace, micro fishnet patterns, and other sophisticated openwork patterns. As these tights are made from superb material compositions from very light net to cosy wool texture, they are truly trendy hosiery for any season of the year.
You can find more knit tights here: Knit Tights
We also have some more colorful options: Colorful Tights
Find more fishnet tights at this location: Fishnet Tights
Read more...
Narrow down your selection by choosing options from the drop down boxes on the left hand side to filter for criteria like material, size, and price.